Your Garden Greenhouse in Niles, IL Since 1871
Quality houseplants and more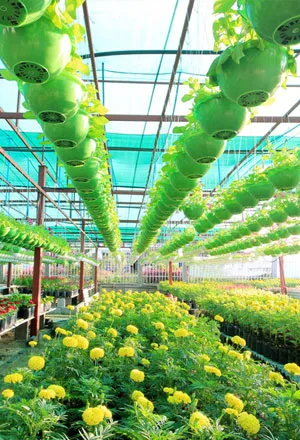 Wide Selection Of Greenhouse Plants in Niles, IL
Meinke Garden Center Inc has a wide selection of greenhouse plants for sale. Customers make special trips yearly to our greenhouse for our beautiful, full Zonal Geraniums. Call
847-647-9455
now or visit us today. Our friendly staff is here to help you.
Marigolds, Begonias, Petunias, and Zinnias are just a few of the wide array of flowers we have in our green house.
Meinke Garden Center Inc, originally started out as a farm with a vegetable stand, which slowly grew into the complete greenhouse that we are today.
In addition to our garden greenhouse, we're your source for vegetable plants, Christmas trees, firewood and over 200 varieties of roses.